Food Technologies Digitalization LT
The cluster "Food Technologies Digitalization LT" / FTD LT / is looking for new opportunities related to liquid (milk, soft drinks, juices, vegetable oils, chocolate, etc.) and bulk (cereal flakes, flour, pasta, dry milk proteins, whey proteins, promising sweeteners, xylitol, groats, etc.) food technology development.
We strive for the digitization of new technologies, the development of the food industry on the principles of "Industry 4.0".

We are looking for new solutions for the safe transportation of liquid foods by road while maintaining strict thermal regimes.
FTD LT cluster unites 15 members from 5 different countries: 13 SMEs  and 2 Public institutions of Sience and Educational sector.
"Food Technologies Digitalization LT" / FTD LT / activities:
– Focus more on new technologies (Industry 4.0, etc.);
– Better access to international markets and networks;
– Focus more on the new export market.
Objectives of the cluster:
To increase the horizontal and vertical integration of technology digitization into food;

To increase the production and export of high value-added digital technology products for the food industry;

To create preconditions for increasing the international competitiveness of cluster members and technological digitization of food production.
A new, lightweight and extremely well-insulated main stainless steel tanker is currently being developed with a market perspective, and the companies in the cluster have a strong interest in developing, manufacturing and using it.
The cluster members and partners, who will use new stainless steel tanks and pressure vessels in the food industry, as well as tankers for the transport of liquid foodstuffs, would become a platform for product testing and demonstration.
OUR CREDO:  Digital world is perfect, but first Human. 

Dr. VAIDAS LIESIONIS
FTD LT  Cluster Chairman of the Board
Coordinator
Alytus Business Advisory Center
Alytus Business Advisory Center – business start-up and development consulting, training and project management organization providing services in the region.
Services offered:
– "BUSINESS START UP" services;
– "VIRTUAL OFFICE" services: LEGAL ADDRESS for company registration in Alytus;
– ACCOUNTING services;-  EDUCATIONAL  programs development of competency and business;
– EXPORT development services;
– NON-FORMAL TRAINING: "Business Start-Up", Management, Finance, Marketing etc.
– SEMINARS on accountancy, labor laws and other company management issues.
– PROJECTS preparation and management services.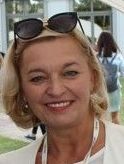 ALGIMANTA ŠCIGLINSKIENĖ
Director
S.Dariaus ir S.Girėno str. No 2,LT-62137, Alytus, Lithuania