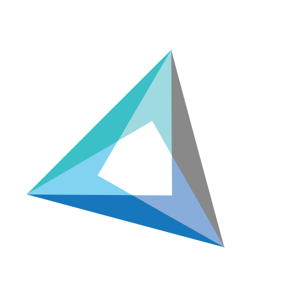 Santaka Cluster is an association that unites Lithuanian and regional companies. The main aim is to promote innovations and, with the help of technological solutions to develop products and services adapted to the improvement of living and general environmental care and safety.
The solutions being developed include, but are not limited to, the development and implementation of environmental security systems – automated solutions for smart fencing and environmental monitoring, indoor and outdoor control solutions using the Internet of Things, well-being and comfort solutions – smart watering, gardening, lawn care, swimming pools, water development and maintenance of supply, purification and management systems, implementation and management of environmental management and innovative energy development solutions as alternative energy solutions in all intelligent environmental management systems.
Collaborating on R&D&I activities, we develop world-class home and environmental management, security, energy and engineering technologies.
Santaka cluster's vision is to become a reliable and recognised association of companies that create, develop, and implement technological, engineering and creative solutions, creating innovative and competitive solutions that add value and promote cluster members' export to target markets.
The cluster consists of 10 members: "Aqua spektras", "Plastic formo", "Mare Transport", "Skaitmeninių inovacijų centras", "Ferox Baltic", "Scoding", "VR Electric", "Baltvėja", "Baltic Sandbox", "Evatto".
Cluster coordinator – Santaka cluster association.
Coordinator
Members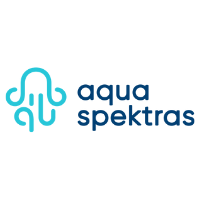 Aqua Spektras
We are Aqua Spektras – a new name that unites experienced pool equipment professionals together in one place. Outdoor and indoor pools, decorative ponds, fountains and their maintenance technologies have been our field of activity for more than 12 years.
We provide all services in one place:
– Preparation of pool projects;
– Architects consultations on pool technology issues;
– Builders consultations on pool construction issues;
– If necessary – we can offer the installation of pools from A to Z;
– Regular pool maintenance and service.
We use the latest digital and biochemical technologies. Thanks to the integrated pool safety systems we developed – we can make swimming water cleaner than drinking water.
We work by applying the original author's contracting solutions, using only quality products; therefore, we guarantee the highest quality of services.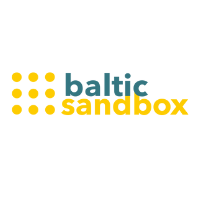 Baltic Sandbox
Baltic Sandbox is an accelerator that helps founders, investors and mentors succeed. Experienced team is focused towards impact based solutions that can shape our future. Baltic Sandbox also heavily invests into strengthening the local ecosystems by providing extensive hands-on practical webinars, pitch competitions, as well as, Business Angel School for experienced and want-to-become investors.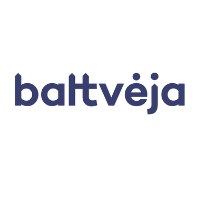 Baltveja
The main activity of Baltveja is the trade and production of metal fences for more than 10 years. The company was founded in 2010, and it is a family business. Currently, the company has 15 employees. We are members of BNI Santaka for the fifth year.
In Lithuania, we usually work with the private sector, and we export to companies that build fences in Germany and the Czech Republic.
The range of fences and gates is extensive, from closed fences made from metal profiles to open decorative fences. Customers who need privacy – we recommend galvanised, painted with powder or metal blind fence (currently the most popular model). Ornamental fences are chosen by customers living near parks, rivers or lakes, and these models are popular in old towns, holding private clinics, mansions, or churches. Our advantage over our competitors is that we sell smart LED TVs controlled by mobile phones or paired with a local weather station when responding to light.
Our company also carries out wholesale of metal and woodworking tools. Our dedicated customers can be purchased at Varžtų pasaulis and Lytagra store chains. Also, we cooperate with metal processing companies. Lithuanian railroads have been a supplier of quality products and prices for many years.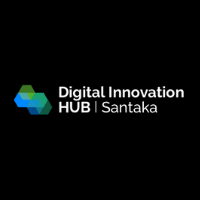 Digital Innovation HUB
Digital innovation hub to promote digitalization and innovation in the manufacturing industry and enabling intelligent access to manufacturing industries is partnering up with local and international business associations, chambers of commerce, governmental bodies like Regional Development Councils under the Ministry of Internal Affairs, Start-up incubators and accelerators also just signed the memorandum of understanding with a few universities and research institutes. Those partnerships with technical universities and research organisations are at the core aim of DIHs to act as a one-stop-shop where companies, especially SMEs, startups, and mid-caps, can get access to technology testing, financing advice, market intelligence, and networking opportunities. In addition, DIH is focusing on consulting, finding sufficient means of financing and managing the supply chain and service/product development mechanics.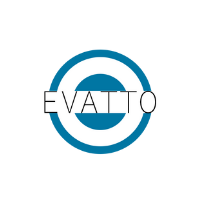 Evatto
Recently relaunched recruitment and construction services company is back to full power to provide services to big industrial, government and private businesses however big or small.
More than 10 years experience in construction recruitment and construction services, including:
– Refurbishment
– Shop fitting
– New frame and log houses
–  Restoration
– Concrete works and general construction
Frame and log houses come directly from our business partner's factories for the Scandinavian market. We provide architectural solutions, planning and visuals to help to achieve the best results on every bespoke project.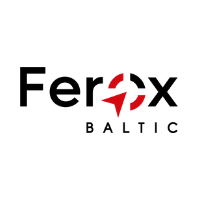 Ferox Baltic
By employing professional specialists at Ferox Baltic, we provide a wide range of services required by public and private sector entities. We consult in matters that involve: EU grants, business management, capital attraction and many more. We are focused on the client's success, so we evaluate all possible risks and their management measures before submitting our proposals.
A qualified and experienced team in financial management, sales and law fields helps clients turn business worries into opportunities for business growth and development. We analyze your business opportunities and provide advice on how to manage risks. We also contribute to the implementation of the prepared proposals.
We help attract funding not only from EU funds but also from private investors. Our focus is the success of our clients, and this is why we work on each case very carefully and accurately.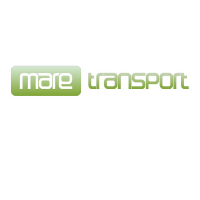 Mare Transport
Mare transport is a company that specialises in the transportation of cars on international routes and forwarding services. About 30,000 new and used cars are transported every year across Europe.
Satellite tracking systems (GPS) installed in all of the company's auto transporters allow the accurate location of both carriers and transported cargo at any time. In addition, tracking access can be granted to each customer.
The company's transport control and management system "LocTraker" optimise work and reduces transport costs. For this reason, the company can offer high-quality services at a competitive price.
The company has implemented the management system EN ISO 9001:2015 and the environmental management system EN ISO 14001:2015, ensuring the performance of activities according to international standards.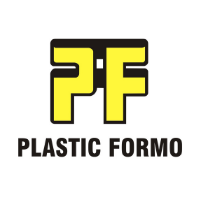 Plastic formo
We manufacture rectangular and cylindrical-shaped plastic containers for the industry. According to the provided drawings and technical requirements, the tanks are made of high-density plastics – HDPE polyethene and PP polypropylene panels. Available tank sizes from 1 m3 to 100 m3. The tanks are intended for the chemical industry and water treatment equipment. The materials used in the production have hygienic certificates and are therefore suitable for contact with food and storage of drinking water.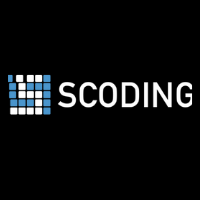 Scoding
We solve your problems and implement your business ideas in the electronic space in a unique way. We can implement non-standard ideas where a unique and innovative solution is required. We build systems such as CRM from scratch. We can connect various systems and automate parts of the business using the latest electronic solutions.
What are we doing?
– Development of business management systems;
– Electronic process consulting;
– Development of mobile applications;
– Electronic automation solutions.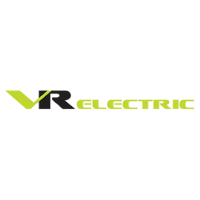 VR Electric
Our field of activity is electrical engineering and automation!
We only work with quality products and systems in the industrial sector. We can offer you optimal solutions and high-quality electrical components, especially in the fields of management and control, measurement and regulation. We offer our customers a wide range of future-oriented products. The range of standard products covers a wide range of selected options, starting with individual components and ending with complete systems. Because we are independent sellers we can offer consumers the most suitable solution at the best price.
A qualified team is ready to help you to identify the right components and find the optimal solution. We are fully satisfied with ourselves only when you are completely satisfied with our work. We strive to achieve our goals by being flexible, punctual, constantly improving the qualifications of our employees and striving for excellence in all areas of our activities.