Alytus Vocational Training Center
Activities of Alytus Vocational Training Center
GENERAL KNOWLEDGE ABOUT ALYTUS VOCATIONAL EDUCATION AND TRAINING CENTER
Alytus Vocational Training Center (hereinafter referred to as the Center), address: Putinų str. 40, LT-62321 Alytus.
Type of school – vocational school, code 300039337, language of courses – Lithuanian,
Director – Vytautas Zubras, first managerial qualification category.
The Vocational center's vision is a multi-profile VET center providing high-quality education to graduates with an open, nurturing human values, clear goals and effective integration links, cooperating in the international environment, monitoring and analyzing their activities and changing environments.
The mission of the Vocational center is to train people with vocational and secondary education who are able to assume responsibility for the importance of lifelong learning, to provide adult education and counseling.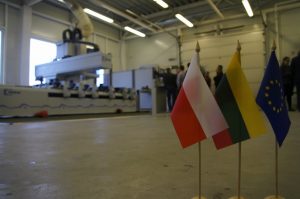 ---